Refund policy
We promise high standards of quality and safety for our users, we work hard for this on a daily basis.
We offer a new and sustainable shopping experience, providing services to meet consumer needs.
WHY PURCHASING ON DEESUP IS ABSOLUTELY SAFE?
We work being focused on customer needs, we strive to make the buying and selling experience as transparent as it is safe.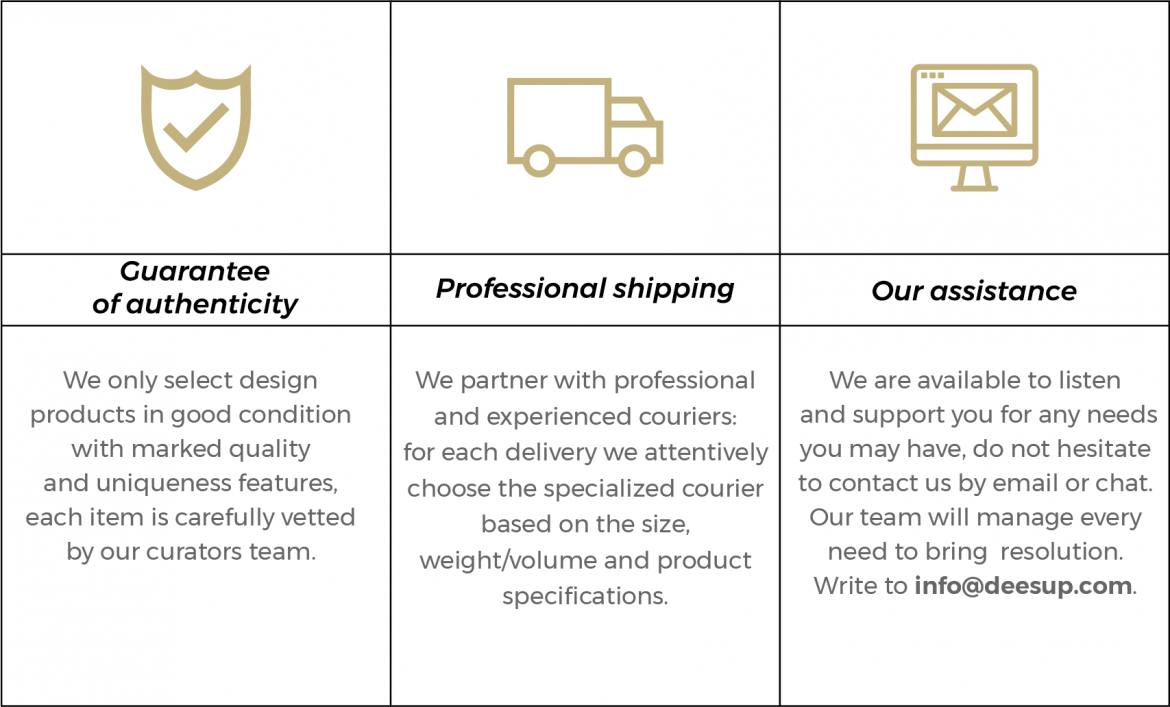 We adopt safe tools and procedures with the aim of protecting our community of sellers and buyers.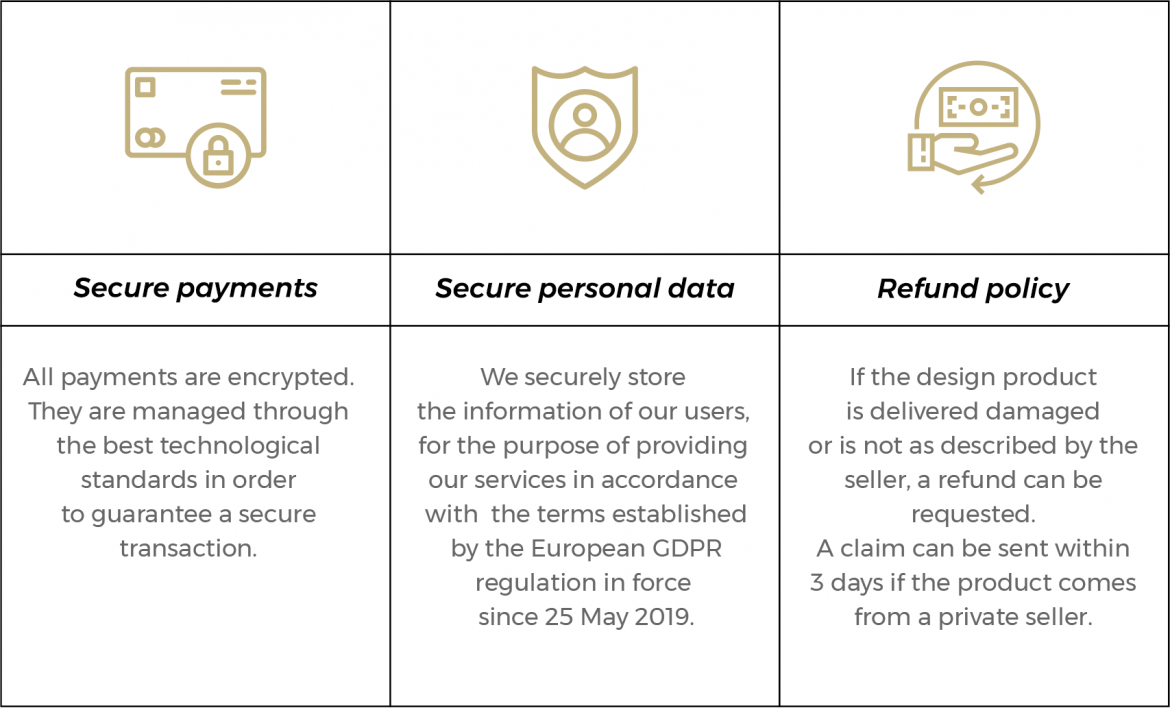 WHEN CAN I REQUEST A REFUND?
When you buy on Deesup you are safeguarded by our defined policy which protect buyers in case of controversial situations. Specifically, you can claim a refund if the design product you purchased is within the following cases:
It does not comply with what is stated by the seller in the product description
It was damaged during transportation
It is no longer available
WHAT ARE THE TIMES AND METHODS FOR CLAIMING A REFUND?
From the delivery date, if you purchased a product from a professional seller, there are 14 days to inspect the object and contact customer service at info@deesup.com to claim a return. In case the product comes from a private seller they are 3 days only.
In both cases, to start the return procedure it is necessary to specify in the email:
The refund reason
Your order number (it displays in the order confirmation email)
Your phone number
Photos of the damaged item and the packaging that contained it, if the item has arrived damaged
A close-up photo of the damaged area
The method of acceptance on delivery: if refused, accepted with reserve or withdrawn.
Once we have examined the return request, you will receive a response via email with further instructions.
Each returned item must return to the seller in the condition it was in at the time of shipment. All returned products will be checked for authenticity, conditions and possible damages. A refund of the purchase price paid will be made netting any costs incurred by the Buyer.
WHAT ARE THE TIMES AND METHODS FOR RECEIVING THE REFUND?
The refunded amounts will be credited through the payment method used to purchase the item; The complaint will be verified and just after the delivery back of the product, the refund will be made in the following monthly payment window.
WHEN IS IT POSSIBLE TO CANCEL THE ORDER?
It is possible to request the cancellation of the order within 24 hours from its insertion and ask for a full refund, by means of a specific communication to Deesup by email at info@deesup.com. Beyond this term, the Buyer will have to bear any transport costs incurred and a penalty of € 20.
For any question regarding the status of your return, you can contact our customer service at info@deesup.com
Get more information by consulting our Terms & Conditions